Mechanical transplanters FPA NEXT and FPA MULTIPLA NEXT
Transplant onto stretched film at maximum efficiency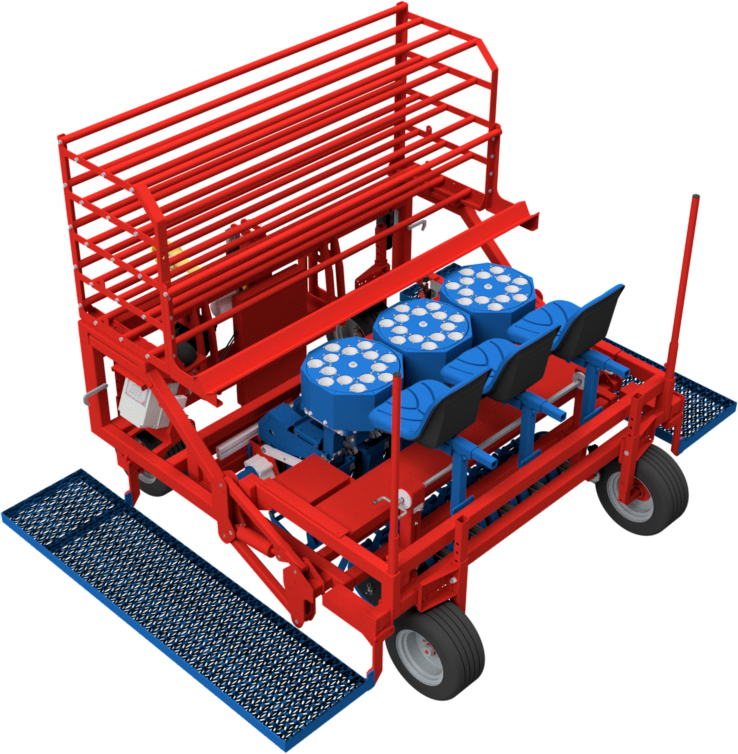 FPA NEXT
FPA MULTIPLA NEXT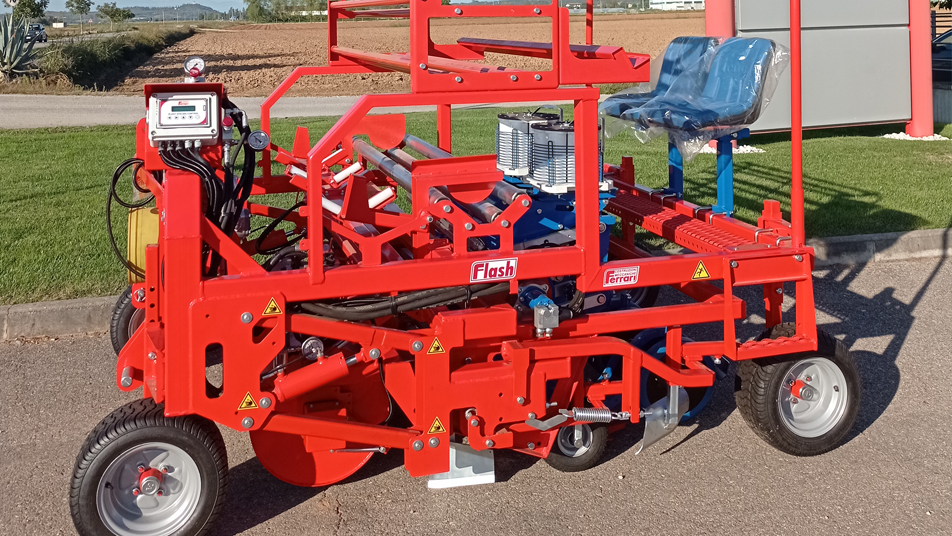 6.000
plants / hour per row
MAXIMUM PRODUCTIVITY YIELD PER OPERATOR
Mechanical transplanter for transplanting on mulching film for plants in modules 
2 operators
1 each row (FPA NEXT) 
1 each double-row (FPA MULTIPLA NEXT)
Perfect for vegetables: tomato, lettuce, brassica, celery, pepper, all other vegetables with similar plants compared to the previous mentioned ones and with height min 6 cm max 25 cm
3-point hitch version
 fix telescopic frame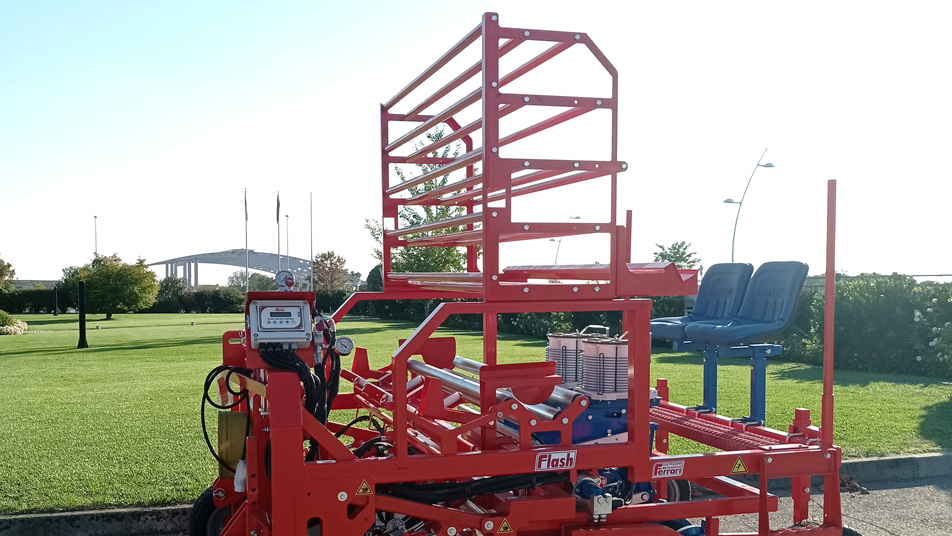 Minimum row width: 28 cm (FPA NEXT) – 23 cm (FPA MULTIPLA NEXT)
Performance h/operator: on average 3,000 plants/hour, maximum 6,000 plants/hour
Main fittings: parallelogram system, electronic gears, hydraulic transmission.
FPA NEXT is an extremely innovative solution to plant small plants grown in trays. Indeed, this transplanter is equipped with just one perforating pincer and it can work at variable plant spacing starting from 12 up to 60 cm (5" to 24"). 
From now on, the operator will not need to change the number of pincers in order to plant at different spacings. It will be enough to dial on a display the desired distance.      
The model FPA MULTIPLA NEXT is twice more effective: every operator can handle two lines of plants simultaneously. 
Other products in this category
Browse other categories